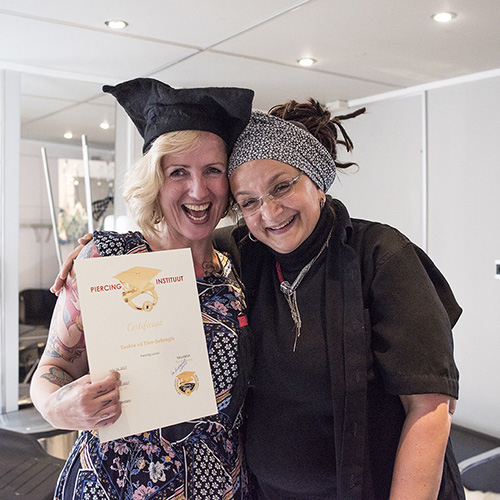 Imagine...
Soon you will open your own piercing studio and have the opportunity to make customers happy with unique personalized looks and beautiful jewelry.
You do work that you enjoy.
You will gain experiences while making people happy
You'll never have to work for a boss again!
I arrived in the Netherlands as a refugee from Bosnia 20 years ago with a small child.
We didn't know anyone, didn't have any money and didn't speak the language. We lived in a small village, Willemsoord.
We dreamed of opening a store in the Center of Amsterdam.